Nice Weather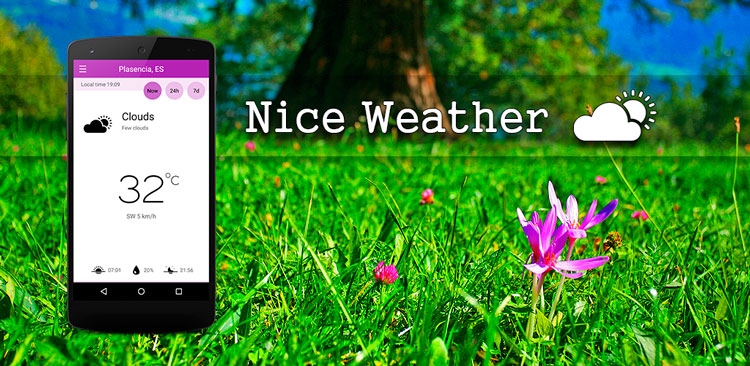 Live weather
with easy and clean interface. This app is available in english, russian and spanish.
Main features:
Cities: keep track of multiple cities from more than 200.00 cities around the world.
Forecasts: current conditions, hourly forecast every three hours for the next 24h and daily forecast for the next 7 days.
Units: choose between Celsius or Fahrenheit degrees and Metric or Imperial units.
Themes: 20 different colour themes to customize the interface.
Tablets: specific layout design and navigation for tablets and different design and navigation for phones.
Current location: use GPS or network to retrieve your current location.
Easy navigation: scroll vertically to move between predictions and scroll horizontally to move between cities.
Free: free app with no ads.
Meteorological data provided by OpenWeatherMap.
Permissions:
Internet access: To retrieve the meteorological info updated.
GPS access: Toretrieve your current location.
Tested on different real devices, contact me if you have any problem with the wallpaper.