Photo 3D Live Wallpaper FREE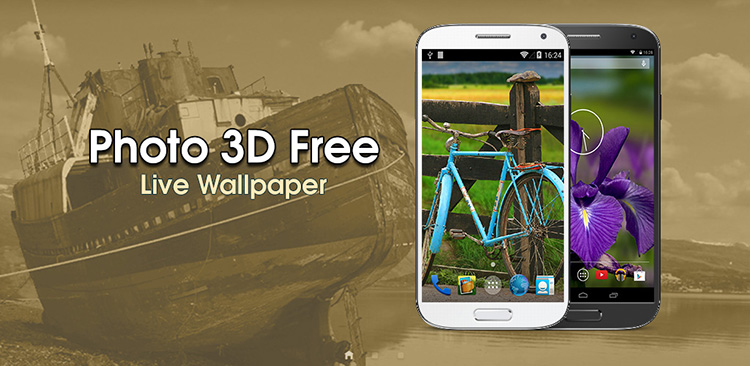 This is an
android live wallpaper
with 3D and Parallax effect. It's available in english, spanish and russian.
Main features:
Full HD images: textures 1024 x 1024 pixels.
Three different scenes to choose.
Power save: uses accelerometer and magnetic sensor. Gyroscope is not required.
Can enable / disable parallax effect to save battery.
Choose between different frame rates between 10 and 30 fps.
Works in portrait and landscape mode.
Low battery consumption: less than 8% of cpu at 30 fps with parallax effect enabled.
High performance: uses OpenGL 2.0 to render images.
No gimbal lock effect.
No ads, no access to internet required, just free.
How to use it
(two options):
Long tap in main screen -> choose Wallpapers from menu -> Live wallpapers -> Photo 3D Free, or
Look for the app in your list of applications, find Photo 3D Free icon, open it, click on Set Wallpaper.
Permissions required:
no permissions required, just install and enjoy.
Tested on different real devices, contact me if you have any problem with the wallpaper.